The MSFE Student Ambassador Program is a leadership opportunity for students who are dedicated to personal and professional growth by serving and representing the Master of Science in Financial Engineering Program and the University of Illinois at Urbana-Champaign. A Student Ambassador serves as an MSFE representative and performs duties at various MSFE campus activities/events. Some activities include: Helping with new student orientation, supporting the admissions process by interviewing candidates and connecting with prospective applicants and students to answer questions.
What does a Student Ambassador do?
Some examples of responsibilities of our MSFE Ambassadors:
Welcome and greet guests at MSFE events.
Evaluate incoming student resumes.
Provide support to MSFE Office Staff during New Student Check-in.
Assist MSFE Office Staff during New Student Orientation by setting up, attending lunches, giving tours, supervising field trips & answering questions.
Conduct campus tours for new students and guests.
Represent the MSFE Program during college events such as Career Fairs and Graduate School Fairs.
What do our MSFE Ambassadors have to say about our program?
Yipu Jin - MSFE Class of 2022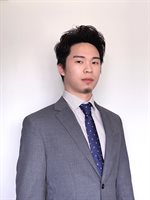 "The MSFE program has been truly amazing for me. I studied Industrial Engineering during my undergraduate study and eventually I found my interest leaning into the "optimization" side of it. Therefore, I decided to choose Financial Engineering for my graduate study, and it turned out to be wonderful.
The curriculum is well designed.
We got exposed to the computational and quantitative part of the finance world immediately when we step into the first semester. It might be overwhelming at first but that's exactly why these courses are essential for career development and academic study. They cover a great deal of typical interview questions and real-time industry problems in depth, so not only you'll learn textbook materials, but you'll also have a chance to understand and utilize them in real-world scenarios.
Another cool thing about MSFE @ UIUC is that we have access to a lot of resources to Computer Science. A lot of MSFE professors have a strong background of Computer Science and Machine Learning, which are basically must-have skills in a lot of interviews if you are targeting to land a Quantitative Researcher job. That's what makes the program very competitive in the algorithmic trading and quantitative research fields."
Lysandra Ho - MSFE Class of 2022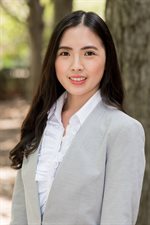 "I am Lysandra Ho, and I am from Taiwan. My major in UIUC's Master of Science in Financial Engineering program equipped me with the technical and industry skills to propel a lifelong career in financial markets. I have gained project-based experience working on a financial data-driven practicum and managing strict deadlines in a fast-paced environment. I developed my programming, financial and mathematical modeling skills through the integrated curriculum UIUC provided; the knowledge validated my ability to embrace future challenges in the financial markets with resilience.
UIUC MSFE program offered numerous opportunities in career events and attended guest speeches. Collaboration with intelligent classmates and respected industry partners has significantly broadened my professional networks. Motivated by all the esteemed people I have worked with within UIUC, my practical skillsets have grown tremendously. In the long term, I envision myself as a financial analyst utilizing experiences to enhance knowledge integration and resource effectiveness of technology and finance."
Kamonwan (Kate) Ketdam - MSFE Class of 2022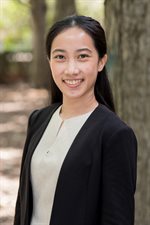 "Financial instruments spark my interest when I was studying in an undergraduate engineering school. I also found that financial knowledge and programming skills will broaden my career expertise.
I do not regret deciding to study in the MSFE program at UIUC. The program is well designed and never stops developing. The Practicum allows you to work with a real-world project provided by the industry partner. Professors and staff are strongly supportive. I also gain numerous benefits from both Gies College of Business and Grainger College of Engineering such as career support and education resources.
The program not only prepares me for my future career but also expands my network. There are alumnus in various financial industries who frequently come and share their working experience. I have learned a lot from my classmates who come from different educational backgrounds. A supportive environment makes me less stressful and helps me enjoy studying."
Advaith Upadhya Ramachandra - MSFE Class of 2022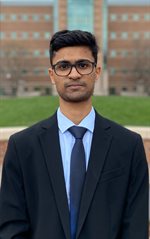 "After my undergrad, majoring in Electronics and Communications Engineering, I wanted to pursue Financial Engineering; a field that involves applying quantitative methods to analyze financial products. The numerous applications of statistics and coding in analyzing the market pulled me towards the program. One of the deciding factors for me was the diverse crowd of the MSFE cohort at UIUC, with students having experience in various fields.
During the first semester, I participated in the CME Group University Trading Challenge, where I worked with my peers who had experience in various fields, including math, finance, and engineering. We got to experience the excitement and decision-making environment of real-time trading. The practicum projects, seminars from people currently working in the industry, and guidance from the professors, are some of the other opportunities that UIUC provides the students to make them industry-ready.
I feel that MSFE at UIUC provides the students with some of the best opportunities to help them learn the finer aspects of financial markets. With the support of the professors here at UIUC and the opportunities provided through the Practicum projects and other competitions, flexibility in choosing courses to suit one's interests, and amazing fellow students, I would recommend it to anyone looking to pursue a career in the finance world."
Arnav Gupta - MSFE Class of 2022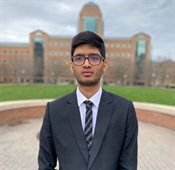 "My time at UIUC has been extremely enriching personally as well as academically with the MSFE Program. With excellent faculty and a diverse student body and the reputation of the MSFE Program, the level of commitment shown by everyone in the program, motivated me to strive on a daily basis. In additional to that, the flexibility of the curriculum allows me to choose a concentration or just take electives according to my personal choices.
The best part of the program, however, is the Practicum Project. It not only armed me with the real-world experience to tackle complex financial challenges, but also the guidance of the sponsors and the professors throughout the whole process made the experience invaluable. Alongside that, a collaboration between the Colleges of Business and Engineering grants students access to two well-reputed college resources when applying for internships as well as full-time opportunities I strongly believe that my experiences and network here will give me a strong foundation for the career I embark on in the coming future."
What are the benefits of becoming a Student Ambassador?
As a Student Ambassador you will develop a wide range of transferable skills that will benefit you. Employers are looking for more than just good grades; they want community involvement and service! Student Ambassadors will gain leadership skills that will help build your resume.
Qualifications
Must be a current MSFE Student in the second semester of the program.
Must be currently enrolled in at least 12 credit hours.
Must have successfully completed the first semester without being on probation.
Must have a cumulative GPA of at least 2.75.
Ambassadors must earn 3,000 points each semester to remain active.
Demonstrate strong communication (written and verbal) skills.
Exhibit leadership, initiative, dependability, discipline, enthusiasm and willingness to grow both personally and professionally.
How to Apply
Contact Amy Lamb (aclamb@illinois.edu) for an application.
Write a brief Personal Statement (located in the Application)
Take the Assessment Quiz
Submit Application to the MSFE Office